49'' QLED Gaming Monitor

Groundbreaking 49-inch super ultra-wide 32:9 curved screen fills your field of view
Quantum dot technology and HDR support provide stunningly realistic color and contrast
Fanatec Wheel Base V2.5

This wheel base is as close to a real car as you can get. The ClubSport Wheel Base V2.5 is made of CNC machined aluminum parts in a stunning anodized finish.
Standard Racing Seat

This seat comes installed with a slider kit. Made for comfort and adjustability
This seat is our most popular seat
Check out our Customization page for other seat options
High Speed Gaming PC

This PC comes with a Super fast processor and a 1660TI Nvidia graphics card. Perfect for Iracing. Fast and reliable with awesome graphics. This PC is also equipped with a network card that allows you to use Wifi or a wired connection in your home or shop. If you already own a gaming PC, we can use it and build you the rest.
Fanatec V3 Pedals

Nothing will make you faster than a set of good pedals. We are using the latest and most advanced technology to give you that competitive edge.
Made out of 3/16" air-craft-grade aluminum, it provides a stout and rigid feel while keeping the weight down for moving or transporting.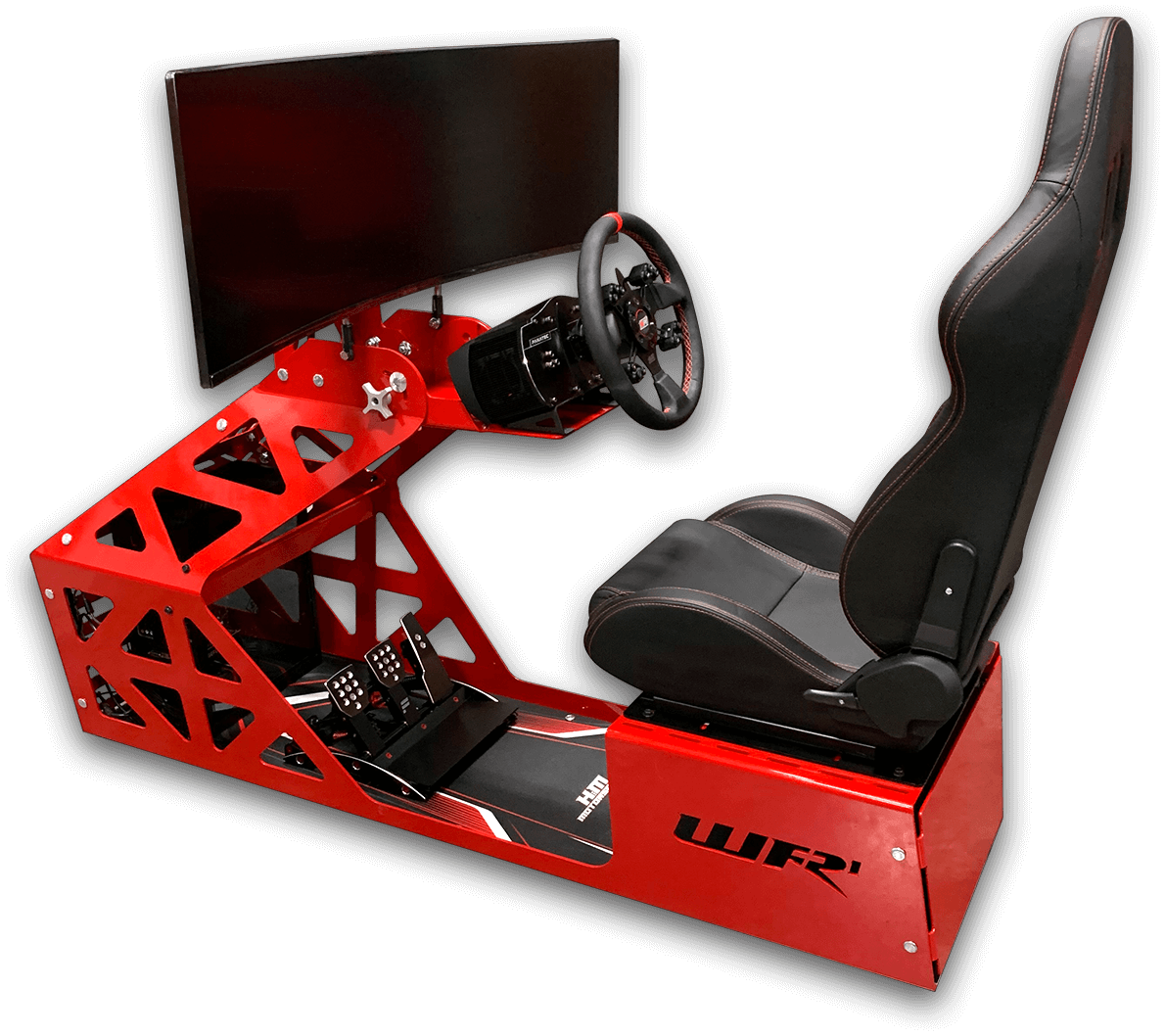 Powered By

Get 3 Months Free!
"The WR1 sim is a huge component to weekly pre and post-race work with my program."

"It's really cool to be partnered with WR1 this season for JR Motorsports. WR1 is an industry leader in building high-quality, custom frame rigs for iRacing."

"The WR1 sim keeps me sharp from week to week in various elements. Built by racers for racers with a second to none quality."